Saturday, February 28, 2009
Random thoughts in my head this morning as I wait for Sayang and Leelwan to return from Leelwan's ballet class.

They don't make kiddie movies like they used to when I was younger. To think Leelwan enjoys what I used to enjoy like Matilda and Little Rascals. She's also loves American Tail and can belt Somewhere Out There... always asking me to do Tilly/Tania's part as we duet our hearts out. The latest cartoons are for one too long. Cartoons used to be 80 minutes tops. Now, it's at least 90 minutes... 10 minutes does make a lot of difference for a kid... and her parents! I youtubed the old cartoons I used to watch with Mas like Thumbelina, The Swan Princess and Anastasia (oops I think that one was during the 1st year with Sayang) and realise that they also don't make animated soundtracks like they use to. I love the fact that there was a cartoon version and the big star version... like in Aladdin, Beauty and the Beast, Anastasia... and how I loved the cartoon version more... except Beauty and the Beast... Angela Lansbury didn't quite do it for me. I remember dueting with Mas as we took turns doing the different parts and harmonising in the end. Sigh... those were the days.

I also realise that putting pressure on your kids its not entirely on the parents... but people who push the parents. It's a vicious cycle. When people tell me about their kids and how they are not as developed as other kids... I always tell them... each kid is different! I will always look for the je ne sais quoi that makes the little darling him or her. The special bit. So sorry people... I will not be pressured or put pressure on my child(ren) just because you think that she/they needs to do this and that when they hit a certain age... unless that it requires medical attention. The world would be a better place if people would just stop comparing. That's the problem since the first cardinal sin made by the sons of the first man... one wasn't happy with what he had. Sad isn't it?

In 27 days I will see my sister again. I am so so so excited! I wonder if in 15 years time... it will take less time for us to travel to one another since it was a 20 hour flight 15 years ago!

1/6th of the year has gone... it is now March... my favourite month and yet... the month where my pockets run dry! Hah! The irony!!!

They are back. Another crazy weekend begins! I'm so lucky!!!

Posted at 11:16 am by xora
Permalink
Monday, February 02, 2009
It snowed today... my wish came true! It has been a terrible winter for us this year. I've never complained of the cold before... but this year was different than all the years I have been here. Never have I put on so many layer of clothing when I go out... only to peel them off one by one when I get indoors. Dressing up Leelwan is a pain too... it takes too long!
The snow was amazing. Apparently London has not seen this sort of weather for around 18 years. There were no buses and the trains were all suspended or severely delayed. After getting our OKs from our respective bosses... Sayang and I had a day in... well not so much for Sayang as he and Leelwan enjoyed making Tippex our snowman. I stayed in in front of my laptop working. It was nice though... being in my jammies and hearing the laughter of kids outside... well the same kids who murdered our Tippex in the end. That was not nice!
The diet is not easy. I am so used to stuffing my face whenever I just feel like it that even the eat-every-two-to-three-hours is not working. I so do miss my carbs. I was so hungry last night that only long cuddles from Sayang and Leelwan made me not think of my cravings. I will get used to this. Yes I will!
The snow is turning to slush as we speak... well I hope so. I don't want it to freeze up again or else it will just be painful tomorrow. Buses are running now and trains are just delayed so tomorrow is back to work for the two of us and nursery for Leelwan. Oh joy!
Posted at 08:35 pm by xora
Permalink
Sunday, February 01, 2009
OK. People usually start their detox and dieting in the new year. I have enjoyed January to the max. After watching an advertisement on telly and falling in love with the shaker... I decided to go on the Celebrity Slim diet.
Yes. Xora is dieting... on her own account.
Today is day one. I wanted to start on a Sunday so that I am a little bit used to the idea when I am at work on Monday... no one wants a drained out weak Xora at work! I am afterall the life and energy there. Ehehehehehe. Colleagues, friends and family know about my plan so I am hoping for all the encouragement. I hope to blog about it too so that hopefully it would be easier... and take my mind off food! It's not going to be easy because I so do love my food. But after 25 years of trying to lose weight... some were fruitful but others were... well you know what I look like... I think I am mature enough not to starve myself and lose it all too quickly and get upset when the weight just wouldn't drop. I will eat sensibly and have the allowed snacks that I am used to. I have learnt that carbs although fill you up... but you end up having cravings throughout the day. So very low carbs for me.
I am quite excited. The shakes taste quite alright (had the strawberry one for brekkie... or more like brunch!). For now my aim is to be on this till mummy comes in March... so can't really be on the 8 weeks programme coz if we do go on our holiday... I do want to enjoy a bit. Eehehhehehehe.
So there. Here's to a new me. And I hope when I post a photo up here... it would be a good one!
Posted at 01:25 pm by xora
Permalink
Sunday, January 25, 2009
Oh yes you did!!!
Last night's New Kids on the Block concert was more than I could ever wished for and more. I can't believe that after 15 years... with me being married, actually all grown up and with a kid of my own... Jordan still managed to make me swoon. His voice, his smile, his oh-my-god-so-hot body... and yet... I love him even more for being a "big brother" and telling me that I have so much in my life. He told me that a friendship that is soooo strong deserves another chance by reuniting with his boys. He told me that everyone makes mistakes and we must learn to forgive by singing If You Go Away... which made me cry. He showed me that if you are young at heart... you can still get down and boogy! He brought me back to my carefree days by singing all of their greatest hits... and proved that changes can be for the better by singing all their new hits and made me change my mind about them. Now that's a role model. So instead of wanting to be Mrs. Jordan Knight... I just wish I could meet him and just give him a big bear hug and say "Thank you for being an inspiration... I am happy to be Mrs. Muhamad Azlan Azhari."
Thank you so much Adita for the tickets. I have to say that that is the bestest birthday pressie last year! I can't believe it's all over now... sigh! Now to memorise Circus for Britney in June!!! Wooooohooooo!!!
... yes. I have spent a fortune to go to see Britney. Laugh at me now!
Posted at 02:50 pm by xora
Permalink
Monday, January 12, 2009
The new 24 is just the dog's bollocks!!! Wuuuaarrrggghhh!!! How to go on for a week with that ending??? Sigh...
Posted at 11:02 pm by xora
Permalink
It's 12.19 am.
I managed to sleep quite a bit this afternoon. Bless Sayang and Leelwan for keeping it quiet coz they know I was on a mission tonight. The Golden Globe Awards. Oh how I am such a sucker for award shows. Anything that has "... and the award goes to..." and I will be in front of the telly. Yes. I could watch it when it is shown on Monday night... but what's the point when the paper will have the photos of the winners when I buy my brekkie tomorrow in the canteen... yes I am braving it all and still going to work! I thought when it all ends at 5.00 am... I could have a nice relaxing bath and even make brekkie (so scrap that buy brekkie idea) for the whole family (except Leelwan who would probably prefer to have hers with her friends at nursery). And oh... the new 24 starts tomorrow... waahhheeeeyyy!!! Please do not attempt to ask us out on Mondays for the next 24 weeks. Thanks you!
I woke up at 7.00 pm ish by the smell of lovely chicken soup Sayang promised Leelwan for dinner. She had an "episode" again last night... although this time the hallucination only lasted 10 minutes. This is her second. We don't know why it's happening... doctors don't know either... but each of the two times it happened... it's as if she becomes more mature. She insisted on showing off her colour recognition skills. So when I popped over to them... Leelwan was blowing a spoonful of rice and soup and a wee bit speck of carrot and turned to me exclaiming "... look Mummy... I eat my vegetables!" to which I smiled and kissed her on her head. Sayang said that I should have continued to sleep and was planning to wake me up at 11.00 pm! He gets worried when I don't sleep or eat enough. Bless. I sat on the sofa... trying to wake myself up whilst my two darlings enjoyed their dinner. Then my tummy rumbled and I had my share. It was yummy. Simple chicken soup and rice... and my thai pedas2 thing (forgot the name and can't be asked to get the jar). Thank you Sayang! It's nice to have some time off from the kitchen. I did the washing up though.
Sayang and Leelwan insisted on sleeping near me so the sofa bed is assembled and at this moment I can hear his light snoring (light enough that won't annoy me) and Leelwan is sweating in her sleep... which means she is getting better. I love them so much.
I also love my new drink Earl Grey 'O' Ais. It's Earl Grey tea syrup with cold water (everything is so cold now that you don't need fridge water or ice!). To make the syrup... simply brew 5 Earl Grey teabags to 1/2 mug water and 1 mug caster sugar for 10 minutes and cool. It will be almost runny honey like and you just need a bit with your cold water to make a refreshing drink! I am addicted to it!!! I feel a bit of a Yank though drinking ice tea... but what the heck... ehehhehehe.
OK. My show is starting. And I guess I am starting to blog again now? Hmmmm...
Posted at 12:19 am by xora
Permalink
Tuesday, October 14, 2008
Sometimes I wonder how one should react when confronted with a situation. Should we always be proactive and anticipate that the situation or question will come one day and know how to deal with it? Even when I have become proactive... the thought of having it right in my face just makes it different and plans A, B and C and even the contingency D can all be flushed down the toilet.
Times like these... I wish I was calm like Mummy. Maybe in 20 years time I will be... calmer and not be so passionate about things. Maybe after 20 years of more hurt and sh*te I will have the farkall attitude towards things that do not matter. Ah well... life is not a bed of roses. Even if it was... careful of the thorns.
I am (trying my best ok girls!!!) updating our fotopage. And in our photo vault... I found this (from Sayang and Leelwan's trip to The London Transport Museum) and thought of her...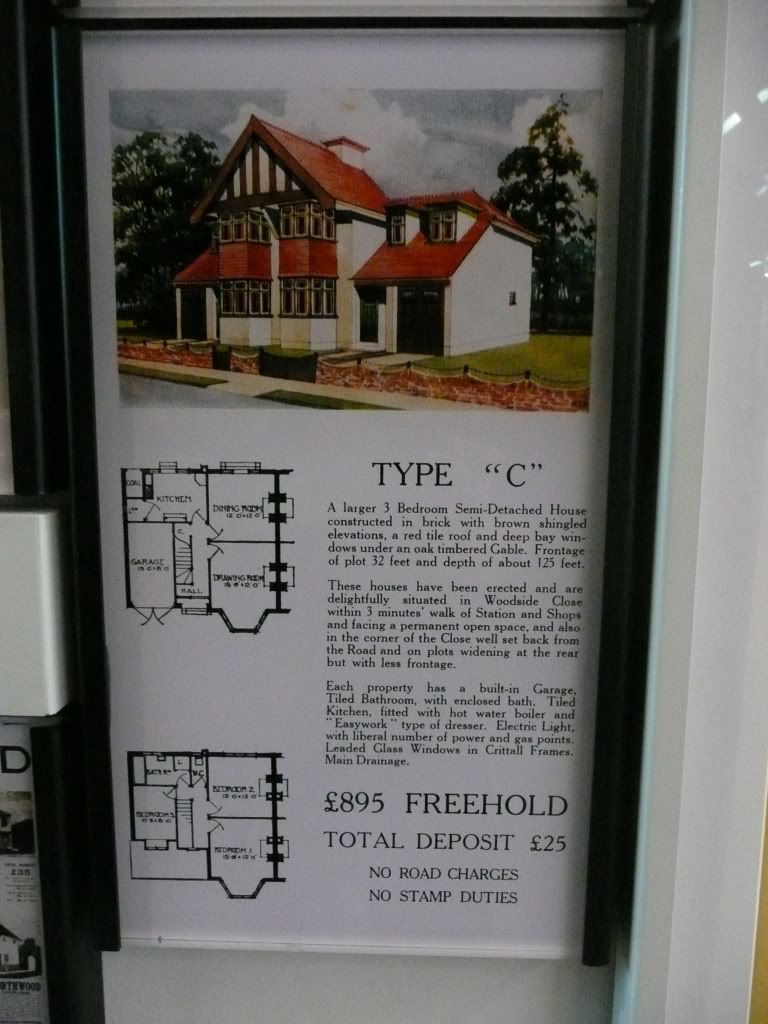 That's the market over a century ago! Wonder how much take home pay people had back then?
Praying that you'll get that dream property you so deserve dear!
Posted at 04:26 pm by xora
Permalink
Wednesday, October 01, 2008
Our first day was yesterday. Somehow I knew it was going to be just that because Metin's Turkish calculator said it was so and last year the same thing happened. But I was still hoping it would be Wednesday so that my leave plans would fall into place. So on Sunday night whilst making my 6th kuih raya... I told sayang that I would make the jam tarts, kek batik and kuih lapis on Tuesday when I had the day off. So part of the surprise announcement was due to me not completing my labour of love kuih lapis. I have been making it for Raya since 2002... and every year it would be the preparation ushering the happy day... till 4.00 am! Going back and forth for every five minute layer with Raya songs in the background makes me feel thankful that I have what I have and will be sharing it with the special people in my life.
Mummy and Mas were busy preparing for their big open house today (1st day for Malaysia) an hour before they were going to break their fast for the last time this year. Mas was helping Mummy fry the potatoes for the bergedil... Mummy makes the best soto! I can imagine the maid cursing the whole family for making her take out each and every bontot tauge because Mummy would never serve her guests substandard beansprouts. I think there were more people around that night in Shah Alam because I managed to speak to Adam and I am sure Nazrin (my favourite cousin) came a-visiting. That's the simple preparation in my kampung. No obligations. No drama. A happy time. That's what Raya should be.
This year I exchanged Eid experiences with my other Muslim friends from around the world. They cannot comprehend why us Malays make it such a sad and solemn event. It is suppose to be filled with joy... but not for us. For us it is a day where we shoot ourselves in the foot and beg for forgiveness and hyprocritically be our normal selves two minute afterwards. Only one day in a year where suddenly we are on our knees and grovel. Only one day in a year we think of our loved ones. Why can't we do that as and when we make a mistake? I do! I have heard the lines "takper... Raya boleh mintak maaf..." so many times which so does not go in line with the "Dengan Ingatan Tulus Ikhlas" in the cards from Malaysia. Where is the ikhlas-ness in that? Live for the moment. Say sorry and think of your loved ones from the heart and if possible at the time. And celebrate the Raya with happiness and joy. I am going to teach Leelwan to do that. In the first place... my love for her is unconditional so there is no sorry between us. And to think that people say don't celebrate Mother's Day, Father's Day and all other days because you should love every day of the year... so why is this so different? Holes in the pockets. You only give duit raya to young kids I guess... and since they don't know the value then you don't have to give too much. Muekekekkekeke.
Yesterday was a great first Raya for us. It was family time. We got ready when we were ready to get ready and had our Raya brunch (nasi impit, lemang, rendang daging, sambal kacang and the chicken orang Ipoh used to make which I finally managed to decipher... which was a hit with Leelwan!). The four happy Raya songs were on repeat because Leelwan doesn't like the sad ones. Good for her. I think I will follow in her footsteps. She teaches me so much! Then we introduced Leelwan to the legendary P.Ramlee but she wasn't really into it... so we sent her to bed for a nap. Then since it was an unexpected Raya and a work day... our dearest friends came over from 5.30 pm onwards. And it was a blast. Our kita-kita gang had lontong with sambal sotong and the usuals and the kuih and biskut Raya and we all had a karaoke session. Yusuff and Lilly fought over the Bumbo which made it feel like a real Raya and I was in the company of my loved ones. Thank you so much Fay, AmyMatt, Mimi (and her friend Kas), AdiLi, PreRul and kids Yusuff, Lilly and Haidan for sharing your first day with us. Love you!
Today we had leftovers. Sayang is in the room studying damn smart so that we can go Raya-ing today. Leelwan is watching Peter Pan. I don't know what to do coz it is too early to prepare for Saturday. Tried to speak to Mummy and Mas but they are probably busy entertaining and did not hear the phone. Left a voicemail for Daddy and he called back and I made sure there was no drama. Bless him for understanding why we don't do Rayas in Malaysia. I do wish that he would come over to see where I live and what I have become... for him to see his firstborn make it in this world. I imagine myself making him his favourite toast with onions and cheese on rye bread; Leelwan counting his numerous vitamins and feeding him one by one; and Sayang getting the best golf lesson from a proper Pro at the driving range... I wonder if Daddy would tell him off like he does to me and Mas. But the short occasional phone calls and brief meals and meetings we have with him is probably what was written for me.
Mummy will be reunited with her first baby, favourite son-in-law (for now) and favourite grandchild (for now) on Friday and I am so excited! She will be here for longer than usual because Sayang is busy with his exams so we can only spend time properly with him after the 5th of November! So she's going to be here for more than a month!!! Aaaahhhh I can imagine all the goodies she's going to cook... scchlllurrrppp!!! And I am going to learn to make Bak Chang from scratch (oh you will so love it Mimi!!!).
Leelwan has gone for a nap. I think I'll switch off Peter Pan now.
Thank you Allah for blessing me this year. It has been wonderful. Having my birthday and Eid back to back. Bliss.
Posted at 01:17 pm by xora
Permalink
Sunday, September 28, 2008
I am now thirty.
I remember celebrating my 19th birthday here in London. That's the first time for me here. Mummy was around and we had a mini party in the apartment we stayed in before I moved into my halls. All the photos from then were stolen by the idiots who broke into our storage. But I can still remember the sights and smells. Mummy made a feast and we had a lovely cake. Roza, Yan, Mikhail and oh-dear-what-was-his-name (the Singaporean guy who had a crush on me... arrrgghhh!) were there. Then when I moved into McLaren... I had another surprise bash. And then it was dinner in Planet Hollywood... it was so chic then. It was a girly event. It was the perfect way to celebrate my first birthday away from home. I was so blessed then.
And I am still blessed now. Eleven celebrations... all were so special! 26th September is such a normal day for most... but for eleven years and the efforts made... I am so touched to know that it may be a bit more eventful afterall.
This year was no exception. I was not looking forward to turning thirty. I still feel like I just came to this country... but look at me now. I have been graced by Allah to have a fantastic life surrounded with family and friends who are like family. I am now more mature to not sweat on the small stuff... and just enjoy what I have. And I have a lot. And people who matters made it so wonderful. From the surprises by The Shakims and The AdiLis (they got the ball rolling); to first phone call from Mummy exactly at the time I was born (it got me confused at first because of the time difference); to Leelwan bringing out my cake for our just before midnight (because of her bedtime) celebration; to the unbelievable day at the office where everyone made a big fuss for me; and to the lovely iftar cum birthday party I had at Fay and Shah's. Thank you so much for making me feel so special and loving me so much. Thank you for the sms wishes and phone calls from near and far and wishes on Facebook (and maybe Friendster too but I don't open it anymore!).
Here's to eleven more in the UK... and more blog updates!!!
Posted at 01:23 pm by xora
Permalink
Wednesday, July 16, 2008
My life is a routine all over again.

I am now a FTWM after a long stint as a SAHM.

The days start at 6.30 am to Booker T & The MG's BBC theme for the cricket coverage and get ready and organise Leelwan to get her in the nursery at 8.00 am. Yes she starts earlier now... but somehow waking up is easier than before. I was asked what do I expect from my new job. My answer was simple... JOB SATISFACTION. Then they asked what would be job satisfaction for me. Besides the compensation and package (if anyone tells you that that is not number one... they are lying!!!)... I want to be able to wake up cheerful... despite the late night... and the body aches (getting old!) and ready to face another day. And that's what I have so far... into my first week. But they didn't mention the (absolutely brilliant!) subsidised canteen (90p for a venti Starbucks Tazo tea anyone?), cheap drinks on Friday evenings on our private terrace and Wii with colleagues and a mad team who likes to play silly pranks to amuse themselves! Touch wood the feeling I have at the moment will last until... retirement? And I hope to Wii until then too!!!

Then there's the coming home bit. I am so used to staying back late after work. But not here. Here there's no pressure to actually leave when the office is quiet. No more "my you are leaving early" when you have stayed for more than an hour of your usual time... instead a "your hubby and daughter are hungry" when I am still there half past five. Everyone has a child under 4 so they understand what I have to go through... or their wives have to go through. Today at 6.45 pm I have made dinner from scratch -- opor ayam... (very chuffed that I managed to make the way kampung Ipoh does it!), telur dadar and timun with sambal belacan... and now waiting for Sayang to finish his hour hitting the books and allowing Leelwan to have her TV session... she gets 2 DVDs and that's it!!! Then it's my turn!!!

This time round... I was choosy. I made sure I chose the right one... with no surprises (touch wood again!) or things/issues/stuff/people who I have to close a blind eye to enjoy the big part of my waking weekdays.

If only we could do that with everything in our life... have everything perfect. How sweet would it be!!!

Posted at 07:01 pm by xora
Permalink